FrontPage 2002 Database Setup
This article will explain how to configure FrontPage to connect your website the the MySQL database on our servers.

Please note that you must have previously installed the MySQL driver available here.

1. Launch FrontPage from your desktop or start menu

2. Click on the Tools menu and then click on Web Settings... under that.





3. Click on the Database tab on the far right.
Click on the Add button.





4. Enter any name you want in the Name field.
Select "Network connection to database server".
Click on the Browse... button.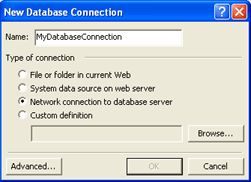 5. Select MySQL from the drop-down list under "Type of database driver:".

If MySQL is not in your list, please download and install the MySQL drivers using the link at the beginning of this support page.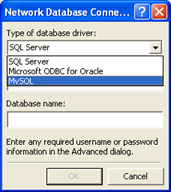 6. Enter your website address for the Server name field.

Enter your database name which is your domain name without the www and with the '.' (period) replaced with an '_' (underscore).

Click on the OK button.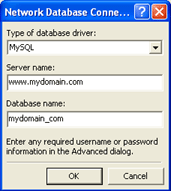 7. Click on the Advanced... button.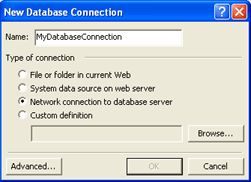 8. Enter the username and password that were provided to you in an email titled "Your database has been created".

Click on the OK button.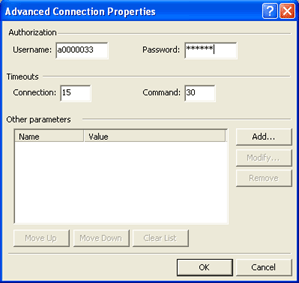 9. Click on the OK button.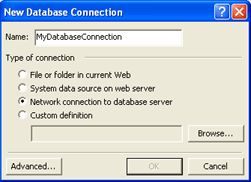 10. Now click on the Verify button to test your connection to the database.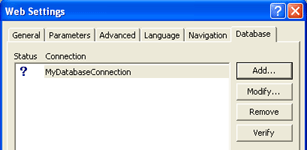 11. Click on the OK button.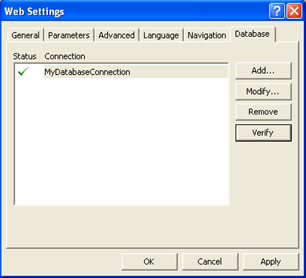 Congratulations, you have successfully setup your database connection.